The Creative Guidance Anthology
Once a year, the Creative Guidance Writers Group will produce an anthology of our best work. The first anthology will be released next year, in November 2017 — just in time for holiday gift-giving!
The book's cover and interior pages will be professionally designed, printed, and promoted on Amazon.com.
As a contributor, you'll receive one copy of the anthology. You'll be able to purchase additional copies for 50% of the cover price.
Best of all, as a contributor, you'll be able to create your own Amazon author page.
You'll retain the copyright to your own work, as well as future publishing rights.
Submissions should be previously unpublished.
We welcome:
Flash fiction: Short stories of 1,000–7,500 words.
Short stories: Short-short stories of 100 to 1,000 words.
Memoirs: True stories drawn from personal experience: 1,000–7,500 words.
Poetry: Metered or free verse; no length requirements.
Illustrations: Original drawings, paintings, and photos with a literary look.
Submissions
Click here to submit your work: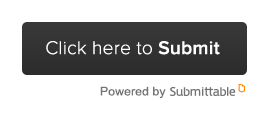 General Guidelines
You must be a member of the group to be included in the anthology. Membership is free and open to the public. Visit creativeguidance.com for details.
The first round of submissions closes on November 30, 2016.
You may submit flash fiction, short stories, memoir, and poetry.
You may also submit original drawings, paintings, and photographs that can be used to illustrate the anthology. Your images don't need to relate to a written piece, but they should be suitable for a literary journal.
You may submit as many pieces as you like. The submission fee is $20 for your first piece and $10 for each additional submission.
Submissions must be suitable for a general audience. Adult themes are acceptable, but explicit sex and violence are not.
Acceptance is not guaranteed, but we'll make every effort to ensure that each member's best work will be represented.
Before publication, your piece may be lightly edited for grammar, spelling, and length.
Submissions
Click here to submit your work: